Details

in Painting
by Aaron Dickey
September 19th, 2011
I received a request recently to detail how I painted up my Bat­tleTech vic­tor 9k in Ryuken-​Roku colors.
For the tuto­r­ial I will be using a plas­tic Vic­tor model from the CityTech boxed set. I did try to con­vert it to more closely match the metal ver­sion avail­able so if you have that model things should still fol­low pretty closely.
Details

in Design
by Aaron Dickey
September 5th, 2009
It's that time of year again when classes start up and I have to get down to business.
This year I'm start­ing in on my grad stu­dio classes since I should prob­a­bly take one or two instead of leav­ing all four till the end. Given the fine arts bend of the class I've decided to attempt pulling the class into a design frame­work. To do that I guess I'll have to start with the first read­ing we've been assigned on materiality.
Details

in Painting
by Aaron Dickey
April 29th, 2008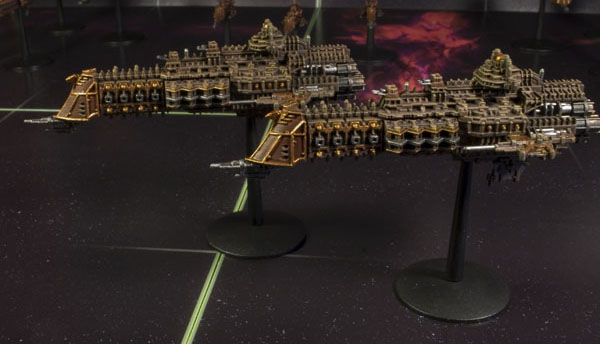 I was asked for a tuto­r­ial on how I painted up the cruis­ers for my Impe­r­ial Navy fleet for BFG. It's not too com­pli­cated but it will take some time to pull off, so let's get started.
Almost all of the BFG Impe­r­ial Navy cruis­ers can be painted up this way and you can sub­sti­tute your own paint col­ors instead of using the ones I'm using to match your own fleet. This is a rel­a­tively straight­for­ward process but it requires quite a few paints.