Details

in Painting
by Aaron Dickey
August 31st, 2015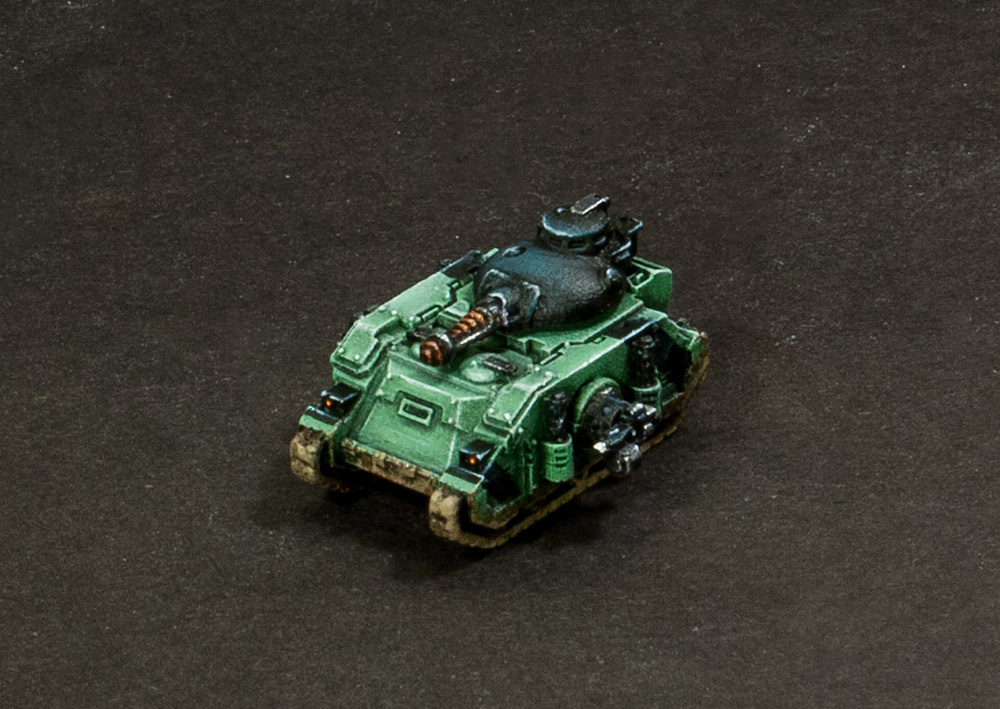 This is a tuto­r­ial on how to paint epic scale (6mm) Sons of Horus.
We'll be using some basic paint­ing tech­niques like washes and dry brush­ing for most of the steps in this tuto­r­ial. There are a cou­ple of optional steps that include more advanced blend­ing that you are free to try or skip. We'll also be using a mix of Games Work­shop paints and Vallejo paints through­out the tuto­r­ial. Lets get started!
Details

in Design
by Aaron Dickey
July 30th, 2015
Every­one wants their project done yesterday.
Sure we can hit tight dead­lines and some­times they are unavoid­able, but that doesn't make for great results or good ideas, espe­cially when it comes to design. What design­ers need is time. This need really has very lit­tle to do with design at all. It's all about how we per­ceive the world around us. More specif­i­cally, it's how our brains process visual stimulus.
Details

in Design
by Aaron Dickey
March 18th, 2015
All design is intended to ful­fill a pur­pose even if the design itself even­tu­ally fills a dif­fer­ent role than what the designer intended.
Con­sumers, users, and all the other vague con­trivances we use to seg­ment and reduce humans to data point based ghosts can help inform our deci­sions and direct the result of design toward our intended pur­pose. How­ever, because our designs are cre­ated for oth­ers to use and con­sume, at some point we have to ask our­selves whether we should be design­ing for oth­ers or if we should relin­quish con­trol and allow our users to have a go at the whole thing. After all, who knows bet­ter what they need than the user himself?
Details

in Design
by Aaron Dickey
December 31st, 2014
It's hard to believe that 2015 is almost here.
It almost seems that just yes­ter­day we were start­ing 2014. This has been a very busy year here at Two Lands Cre­ative and it's time to look back over things because… well… year-​end reviews are cool.
Details

in Design
by Aaron Dickey
September 9th, 2014
User expe­ri­ence design is big, espe­cially as it relates to web inter­faces and interactions.
It's rare that the prophets pro­claim­ing the man­i­fold ben­e­fits of "good" UX design are silent, but I think we might be miss­ing the point. True, there is some ben­e­fit to the claims: good design requires a good under­stand­ing of the prob­lem we are try­ing to solve and data can be use­ful as we for­mu­late a solu­tion. After all, who doesn't want to cre­ate things that are easy for peo­ple to use and the fear of lost con­ver­sions if we don't do it "right" silences most dissent.